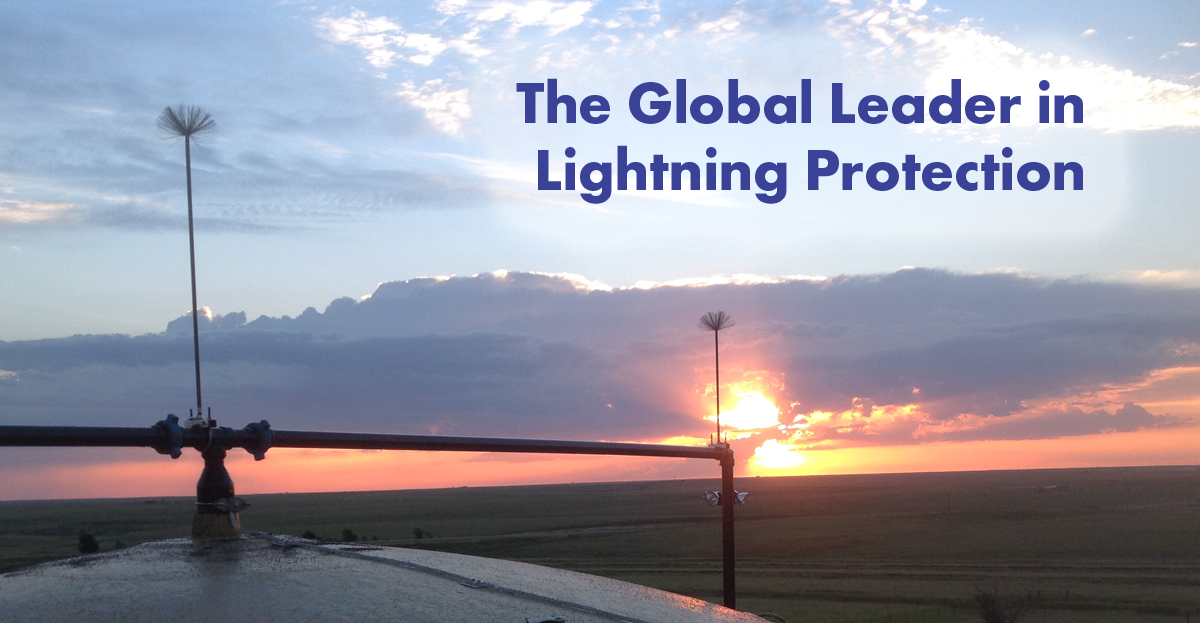 The Lightning Master® Streamer-Retarding lightning protection system employs the basic conventional system with modified air terminals which are designed to reduce the incidence of direct strikes to the protected structure.
Our Engineers will be happy to tailor a system designed specifically for your structure.
• Variable length based on site specifications
• Available in stainless steel, copper, aluminum, or tinned copper
• We custom design site-specific protection
• Turn-key installation
• Designed to meet NFPA 780
"We placed lightning protection using a formula that included Lightning Master Corp. air terminals and various equipment on 12 sites that had been struck multiple times and we also bonded and grounded most sites in the strike pattern area. On some of the sites where we had fiberglass tanks, we also installed the In-tank static drain dissipaters. Since 2009 ater protecting the sites, none were struck again. I also believe we went from 6 – 8 strikes per year to 1 or 2 strikes at most. The 1 or 2 per year are sites not yet fuly protected with Lightning Master's® solutions."
-Ronald "R.J." Goodman, CSP, XTO Energy
Contact us to learn how your structure could be better protected from lightning damage and costly downtime.
We wrote the book on lightning and static protection; it's what we do everyday. Contact us for a lightning protection consultation and a site survey to keep your operations running smoothly.
Unparalleled  Customer Service. We're with you every step of the way.
LMC's Complete Line of Protection Systems:
Consulting and Service Offerings: 
• Site Evaluation
• Design Study
• Site Survey
• Installation Supervision and Services
• System Recertification
Bonding and Grounding:
• EFR Tank Bonding Systems
• Hardware and Connections
Static and Structural Lightning Protection:
• ITSD (In Tank Static Drain) IN Tank Static Protection Systems
• Streamer Retarding Air Terminals
Surge Suppression Solutions:
• Surge Protection Devices
• Medium Voltage Arrestors
• Low Voltage Surge Suppression Devices
• TS-12
• Pipe Cleaning Surge Rating
Fill out the below form to receive a FREE QUOTE and to learn more about how we can protect your operation from lighting strikes.
About Lightning Master Corporation
Established in 1984, Lightning Master® is a global, full service, static solutions, lightning and surge protection manufacturing company. We serve a wide range of customers including oil, gas, chemical and other industrial facilities. Our complete line of products, systems and consulting services are backed by our worldwide customer service. Our track record of success in the Americas, Asia, Africa, Europe and the Middle East has established LMC as a global authority on lightning and static protection.