Full-Service Lightning Protection Solutions for Businesses in a Wide Range of Industries in Tampa, Florida & the Surrounding Area
Having adequate lightning protection in Tampa FL is an important issue that many companies don't address until it's too late. In the Tampa, Florida, area, which is widely recognized as the nation's lightning capital, it's crucial that your structures are safe from potential lightning strikes that could lead to fire, equipment failure, or facility downtime. At Lightning Master®, we are a global leader in lightning structural protection, static solutions, and surge suppression. Since 1984, we have manufactured and installed reliable systems for companies across the world, so we have the knowledge and experience to help you protect your business assets from the damage and loss of productivity that lightning strikes can cause. And, because we are the innovators of this technology, our leadership team has been invited to be part of many of the nation's important decision-making committees, including those led by the National Fire Protection Association and the American Petroleum Institute.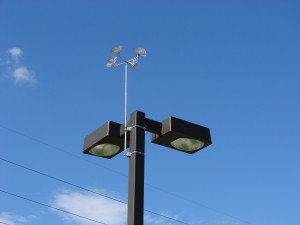 Lightning Master was founded to provide a defense against lightning strikes for communication towers, though the oil and gas industry quickly became our main focus. Today, we have expanded our business to serve a wide variety of industries throughout the Tampa, Florida, area and beyond, including aviation, mining, water and waste management, utilities, broadcasting, education, and entertainment.
The different lightning protection solutions we manufacture include:
Streamer Retarding Air Terminals (SRATs)
Windsocks
Candelabras
Spot dissipators
Linear dissipators
When installed, these products provide lightning protection for structures by reducing the accumulation of static charge and eliminating the formation of lightning-completing streamers. This can reduce work interruptions and damage to key systems that can result from a direct or indirect lightning strike.
If you are interested in learning more about the full range of products we offer for lightning protection in Tampa FL and the surrounding area, contact Lightning Master today.